Financing and insurance solutions to make your smile.
Find out how our team can help you make the most out of your insurance benefits.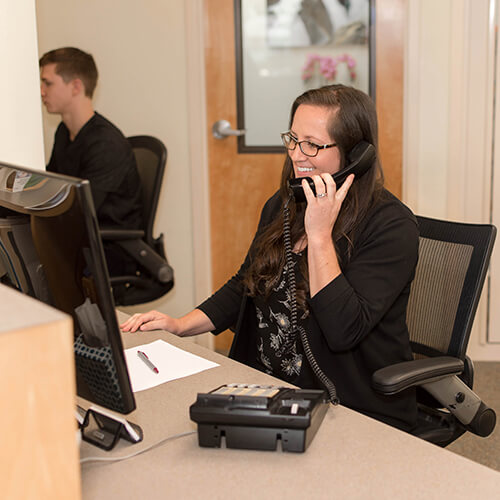 Dental insurance doesn't need to be time-consuming or confusing. Our experienced team will help you understand your benefits and assist you in maximizing them. We'll sit with you and answer any questions you may have. Please don't hesitate to contact us with any questions.
Eleven Eleven Dental is also a preferred provider for:
WE ACCEPT AN ARRAY OF PAYMENT METHODS
Huge shoutout to Dr. Birch and his assistant. Eleven Eleven dental is very flexible, I called last minute regarding a cavity that turned into a tooth ache and Dr. Birch provided care even though I wasn't a prior patient there. In short eleven eleven dental came in clutch and gets the job done.

chris paun
02:10 26 Jan 23
Today I came in for a cleaning. I needed a fresh start and motivation to do better on my oral health and was met with kindness and great dental services.

Everyone at eleven eleven is super and helpful. They do a great job!

Peter Stolinsky
02:07 07 Jan 23
Dr Birch and staff are outstanding!!

Andrew Bright
19:01 06 Jan 23
Super friendly staff. Made me feel at ease with my dental care.

Emily Volz
16:22 06 Jan 23
Always great, especially keeping up w/modern day technology. Went in to have new molds for top/bottom retainers. No more "goo" to cast your teeth for molds. New technology allows patients to get their teeth "scanned" which is remarkably! So glad Dr. Gregory Birch has invested in today's technology. It is awesome

A. Austin Reeves
02:38 05 Jan 23
Left for awhile, so glad to be back! Very knowledgeable team, got friendly service.

Rhonda Douglas
22:40 04 Jan 23
Excellent care and service. Best dental practice I have gone to in over 60 years.Highly recommend!!

John Lanouette
21:35 04 Jan 23
Professionalism mixed with personalization. It can't get any better!

Nicole Anderson
02:59 03 Jan 23
Amazing service and has always provided me with great dental care!

So very friendly, and caring staff.

Emily Eccles
00:29 29 Dec 22
I love your staff and location. What a wonderful team. Great dentistry, excellent customer care and a beautiful and super clean office. Thank you so much! We relocated here in 2020 and couldn't be more grateful to have found you!

Wendy Rae Johnson
19:24 22 Dec 22

James Pype
17:26 22 Dec 22
Dr Birch us awesome and also makes himself completely available during dental emergencies. So glad I found 1111. All of the staff is great and great views while you are getting worked on.

Jody Sofia
03:57 22 Dec 22
Excellent staff. Never any delays

Isaac Ballou
17:37 21 Dec 22
I love this clinic! The staff is a delight and the service is always thorough and efficient. I moved here in March of 2022 and it was one of the only dentists accepting new patients, but I couldn't be happier!

Haley Wilson - NOAA Federal
03:59 20 Dec 22
I had a visit with my dental Hygienist on 12/7/22. Carrie is one of the best people whom I have ever had do a comprehensive cleaning. Extremely proficient and gental. 1111 Dental have very nice spaces to do their work and terrific staff all around.

Jack Wismeyer
17:46 13 Dec 22
I have been coming to Dr. Birch since I was a teenager! Love this office and the care they take with myself and family.

Tricia Perry
16:12 10 Dec 22
Everyone there was very friendly and knowledgeable. Make you feel comfortable.

Debbie Denton
01:54 08 Dec 22

Joy Crummett
00:09 08 Dec 22
Great dentist. Highly recommended.

Cora Kruger
01:35 07 Dec 22
Everyone is always friendly and I was in and out quickly

Frankie Priest
18:00 06 Dec 22
Great experience. Friendly and very professional. Would not hesitate to recommend 1111 and staff.

Bill Clevenger
21:11 05 Dec 22
I've been a patient for many many years. Dr Birch is absolutely amazing and extremely caring of his patients!

Lorrie Kuss
22:56 04 Dec 22
great attitude and very good experience thank you

Jeff lindberg
08:02 01 Dec 22
We love Dr. Birch and his team. They are very caring and personable, the office is beautiful and immaculate. Dr. Birch is so gentle and can give shots painlessly. We have been patients for many years and we couldn't imagine going anywhere else.

Kathie Kreider
22:36 30 Nov 22
Suffering with decades of dental anxiety I found the perfect space for me. From front office, to support staff, and Dr Birch, I had remarkable care and compassion. Met with smiles, care and options. I was able to have a procedure done with just an injection and hand holding by miss Ryan. I will forever be grateful for the kindness. I have started a new journey towards my dental health. I now realizing, it can be done with less fear and hopefully in the future, none. The clinic is beautiful and clean.

pennie mccarty
22:18 30 Nov 22
I am so thankful to Dr Birch and his staff at 1111 Dental. I cracked a tooth and by Sunday following Thanksgiving in severe pain Dr Birch called in a prescription. Then squeezed me in early Monday for exam. Shows how much he cares about his patients. My appreciation to all.

Brenda Croft
21:13 30 Nov 22
Personable and pleasant staff. Knowledgeable and high level of skills. Up to date equipment, instruments,and techniques. Good at scheduling to my needs as well as reminder text.Thank you Eleven Eleven Dental. Thank you Dr. Birch!

James Buckmaster
19:15 30 Nov 22
I no longer hate going to the dentist.

B B (Hakuna Pototah)
12:10 30 Nov 22
warm greeting. got in right on time. friendly and professional

Rick Umbarger
20:23 29 Nov 22
Efficient, gentle, considerate of needs and preferences.

Louie Torres
19:50 28 Nov 22
Great staff and thorough care.

Sean Dutrow
23:23 25 Oct 22
Very efficient, kind and do everything to reduce stress! Work is very good and all staff are welcoming!

Karen Blore
18:44 25 Oct 22
IT WAS A OK WHAT MORE CAN I SAY

Rev.Richard Ahrens
10:08 20 Oct 22
Wonderful visit! All employees were friendly and helpful. I'm on oxygen 24-7 and they were able to supply comfortably me with oxygen while cleaning my teeth. Thank You 1111!

Gerald Birch
20:59 12 Oct 22
I have been coming to 1111 Dental for a little over a year and I believe it is the absolute best!!!! Hygienists, technicians, office staff, and of course the wonderful drs. They do everything to make your experience a comfortable and affordable one. Feeling blessed to have them in my corner!!!!

Sharon Hoare
01:30 05 Oct 22
Incredibly impressed with 1111 Dental. My family of 4 have been going here for almost 5 years (I'm finally leaving a much deserved review.) The office staff, hygienists, and doctors- 10 stars out of 10. If you have young children I absolutely recommend coming here. My 7 year old wants to become a dentist one day because she loves going to this Dentist- that says a lot. Dr Carlile and Dr. Birch are fantastic.

Carrie Willis
01:02 15 Sep 22
Great friendly staff from desk to chair. As nice as a dentist visit can be!Great with younger patients, too.

Theodore Borgerding
23:35 14 Jul 22
Dental office very helpful.Got set up with insurance discount program they recommended. The insurance set me up ASA.. covered today, day of treatment and recommendedPrescription to heal the infected tissue in cheek.Was able to fill before pharmacy closed.They also had on hand if wanted to pay cash at there office. Very helpful. Got me in quickly with pain I was having. Thank You, each and everyone there.

Diane Perry
22:02 18 May 22
First time visiting this dental office. Broke a tooth and got me in within day's. I was put with a Dr that was helping out think Dr. Waller? I hope he's permanent. I've never have had such great care. Also his assistant was amazing

Heide Backus
16:32 29 Apr 22
They always do a great job! Very kind and efficient. Both of my kids love going here

Jessica DiBari
00:27 07 Apr 22
Friendly staff. Very clean office. Dental techs and Dentist are great. Very gentle and their follow up after a procedure is the best!

Michael & Melissa Harding
18:50 25 Feb 22
Nice people, very attractive offices, and procedures/treatment plan very clearly explained. The only drawback I note is that this practice is SO BUSY it's hard to get an appointment -- that's a good sign!

Catherine Harper
20:40 19 Feb 22
I have been going here for over a ten years. Always professional timely and clean with very nice people.

Debra Gumm
19:07 03 Feb 22
The best! Gentle doctors and reassuring assistants. Highly recommend.

Amy Jensen
22:23 14 Jan 22
Great folks and great service. I especially like the free glass of Leonetti red wine every 30 minutes.

Ken Henshaw
21:57 14 Jan 22
Very friendly and professional people in the office. First time patient and I feel comfortable already

Stuart Smith
22:14 23 Nov 21
Always a friendly staff and Dr Birch is great to work with. New hygienist Katie was very nice and helpful too.

Pamela Ehtee
00:33 02 Nov 21
We'll run office with excellent dental care painlessly, efficiently, and expertly delivered

Kenneth Gross
19:09 12 Oct 21
This is a great dentist! They do great work, have great staff! A+ all the way around!

Josh Mandeville
21:05 29 Sep 21
Excellent "at the dentist experience. "Very good staff.

Drew Meyrick
17:19 02 Sep 21
Very positive and upbeat office. I feel that I always get excellent care from both the hygienist and the dentist and would highly recommend this office.

Had my first dental appointment in over a decade here and they immediately came up with a plan to get my teeth back in order. The dental hygienist Jen has worked on my teeth twice and been amazing both times, they have an awesome staff all around. Will recommended this place to anyone to needs dental work.

Daniel Crawford
00:37 13 Jul 21
Great care and people at 1111 Dental!

All the staff was amazingly kind. I was very self-conscious about my teeth and they didn't even bat an eye.

Angel Rader
00:51 11 Jun 21
As always, this was a top notch experience. Highly efficient personnel. Very friendly. Most importantly, very skilled.

Ruth Nelson
00:30 27 May 21
I really don't care for going to the dentist. My dad took me to see marathon man when I was about eight years old. Watch the dentist scene in that… It's enough to terrorize anyone. Either way, today the nitrous didn't work on me at all. I'm undergoing some medical stuff and I take a lot of therapies, and I figure that's what blocked it out. The good news is this… Edith was my hygienist or dentist today… I don't know which one she is. I don't know if she's got a tiny hands or what, but she did not cause one bit of pain during my visit, and trust me, there was a lot for them to clean up. I think she actually found a whole chicken wing between two of my molars. I can write all sorts of drivel, but the fact is she did something nobody else has done, which is literally no pain dentistry without any anesthesia whatsoever. I was amazed, every other time I've not had nitrous it's just been really difficult for me. Not today, so much so I may just save the 60 bucks and not get nitrous next time. oh, I left one thing out: due to the medical treatment and therapy my mouth, tongue, nose, anything with the mucous membrane is really sensitive. Didn't matter. No pain. If somebody wants to make a good investment, and if she's interested, consider paying her way through dental school, I think she's a hygienist,, but she'd make one hell of a good dentist if she's not one already. I have to go drink whiskey and smoke a Marloboro...it's what I do, I'm an American. thanks for reading 🙂

Mark Harreus
01:49 19 May 21
1111 Dental is such a great place! The setting on the bluff overlooking the Port Angeles Harbor is breathtaking. The people are so friendly and both Dr Birch and Dr Carlisle are super good at what they do. The equipment is very modern and the place is exceptionally clean and inviting. The dental hygienists that I have worked with are excellent. My newest hygienist, Edith is my all time favorite. She is gentle, precise, and very good to at what she does. Thanks to everyone involved with 1111 Dental.

Thomas Farris
21:24 31 Mar 21
First time at this dentist office and so very pleased with my appointment. Dr. Carlisle was so kind and professional, as well as his assistant and the front end staff. I have never had any good experiences at dentist offices before, so this was the first. The office itself is is very clean and inviting. I will definitely be recommending this office in the future. Many thank you's to Dr. Carlisle also, best dentist ever.

Terri Driver
04:15 12 Mar 21
I just love Edith who is my hygienist. She is sweet, gentle, informative, competent and efficient. Such a nice person who makes the dental experience less of a challenge. No lectures from Edith for which I am grateful.

Alan & Elizabeth Wickert
03:51 16 Feb 21
I'm relatively new to the area and chose 1111 Dentistry based on recommendations from co-workers. I had my first filling done by Dr. Carlisle this morning and I am extremely happy with his work! The filling was quick and painless, and there was a cool kite collection on the ceiling to admire while work was underway. Now that the numbing has worn off I can tell he made sure the filling jives well with my bite. The staff here is very professional and friendly. Until moving here I had the same dentist my entire adult life and was concerned about finding a new one. I feel very lucky to have landed here and know my teeth are in good hands!

Noelle Nordstrom
18:19 01 Feb 21
I am not an easy dental patient. Between sinus irritation and esophageal irritation, I am constantly trying not to gag, and despite my best efforts, failing most of the time.I've been going to 1111 Dental for a little over a year now with Edith as my hygienist. During my visits, I have felt nothing but compassion and honest patience (zero condescension!) for the entire cleaning visit. Even though I'm quite positive I'm screwing up her schedule for the afternoon with me needing to go slower.I'm one of those silly "Don't give out 5 stars" people so I can save 5 stars for the truly exceptional places. 1111 Dental earned every bit of it.

Michael Rimov
23:55 11 Jan 21
Best Christmas smile EVER!

Tom Michowski
00:03 24 Dec 20
This dental office is the best! Dr. Birch did an amazing job on my root canal. My mouth isn't sore or tender AT ALL! Side note: I'm THEE biggest baby with dental work. I hate the thought of it hurting at all, even a tiny bit. Dr.Birch made sure I was comfortable the whole time and didn't feel a thing. Thankful that I found a great dentist in the area! 11 11 Dental is the best!!

Tiana Fitzsimmons
16:41 05 Nov 20
In my decades of receiving dental care, Carrie is the best hygienist I've experienced. She's very professional and explains all the phases of the treatment process. She goes out of her way to make sure you don't experience any pain. She really creates a positive experience! 👍👍Insurance companies are cutting back on what they cover so you probably want to check with your insurance, if you're cost conscious. Find out exactly what you're scheduled for and call your insurance company first.

Bruce Clarke
15:58 08 Oct 20
Professional manner and a great cleaning.

greg batton
00:49 30 Sep 20
They are professional, efficient, and friendly. My cavity was filled and I experienced zero pain during the procedure and after.

Jack Depperschmidt
23:35 21 Sep 20
Everyone is so nice and really concerned about your care and comfort. I have no pain threshold and thank goodness for nitrous! They even let me listen to my iPad while doing a root canal! I can't say enough nice things.

Lesa Gonzalez
23:32 16 Sep 20
April is a great hygienist! She is very thorough and thoughtful. I was at ease and comfortable while she cleaned my teeth. Thank you!

susie frantz
21:15 14 Sep 20
Saturday evening one of my crowns fell out, new to the area without a local dentist I called Eleven Eleven first thing Monday morning since Dr. Carlisle was recommended by my daughter who is a practicing dentist out of Portland. I went in at noon and after a brief exam Dr. Carlisle cemented the crown in indicating it should be good for another 20 to 30 years. This was a very pleasant experience with a good result at a very reasonable cost.

Jerry Marsh
21:14 14 Sep 20
Good work by good caring people

Jeff smith
18:12 09 Sep 20
They were courteous and friendly even though I was running late since it was my first time to the office and I didn't know where I was going. They got me in and were very helpful.

Jennifer Lane
20:28 31 Aug 20
I just had my teeth cleaned and it was the best experience I've ever had at a cleaning. I have very sensitive teeth and normally jump out of the chair a few times. The hygienist used ultrasonic cleaning and there was no pain. I highly recommend Carrie.

Elizabeth Wheeler
19:05 06 Jul 20
I have an extreme fear of dental procedures. They are so helpful with this. They always make me feel comfortable and go over and beyond to make my visit a happy one.

Melissa Miles
06:26 03 Jul 20
I've been seeing Dr Birch for almost 8 years and he and his staff are top notch. I refer all my friends and family to Eleven Eleven Dental for the best care!

CRAVE LASH
22:08 05 Jun 20
Been going to this office for years. I know longer break out in a cold sweat prior to my appointment. The staff and dentist are fantastic!

Robert Vance
15:02 07 Mar 20
Redefining your dental visit by making it easy.