COVID-19 has hampered a lot of summer plans! Like many of you, we at Eleven Eleven Dental have had various vacations altered. While there is still much uncertainty on what the future holds, there are many things that you can do to ensure that you can have a fun and fulfilling summer.
Here are a Few Suggestions:
1) Take a walk on the Olympic Discovery Trail: The trail offers miles and miles of beautiful scenery. Walk, run or bike and enjoy being out in nature and the fresh air while still being able to observe social distancing.
2) Build your own slip 'n slide: Forget buying the expensive slip 'n slide at the store. For less money you can buy materials to make a DIY slip 'n slide that will not only allow you an opportunity to do a project with your family, it will provide hours and hours of entertainment.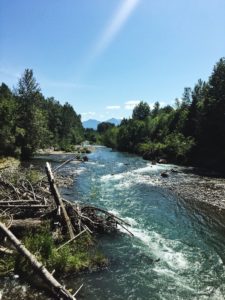 3) Camp in your backyard: Your favorite campsite may not be open, but you can still enjoy sleeping under the stars. Grab your tent and have a camping trip in the backyard. While it may not have the beauty of some of our wonderful Washington parks, doing this small activity can create lasting memories with your kids.
4) Go to the movies at home: While the theaters are closed, bring the enchantment of the theater into your home. Many studios are releasing their movies straight to sites like Google Play, Amazon and Fandango. For about $20 you can rent the movie and watch it in the comforts of your own home.
We found this fun idea on Pinterest for making your own 'movie baskets' that can help it feel even more like being in the theater.
Don't let the unknowns of COVID-19 prevent you from doing some great and memorable things this summer. While you will have to get a little creative, there are many fun things to do with your family this summer.
We at Eleven Eleven hope you have a wonderful summer and remember to don't forget to schedule your dental cleaning to ensure that you stay up to date in keeping your mouth healthy!