Whether right or wrong, lemonade is one of the go to drinks in summertime. With the COVID-19 pandemic hampering a lot of travel plans, we thought we'd add a little bit of an "international flair" to your summertime beverage choices.
The Carlile family was first introduced to Brazilian churrasco when Dr. Carlile was an undergraduate student in college. He and his wife, Rose, always loved it when his parents would visit and they would go to the local Brazilian churrasco restaurant in Provo, Utah. It was here that Dr. Carlile first discovered Brazilian Limeade and his world was never quite the same again!
Be warned if you are looking for a healthy drink, this is not for you. The combination sweetened condensed milk and limes in a thick frothy mixture will find its way into your belly leaving you deeply satisfied! Hope you enjoy this drink!
Ingredients:
– 3 limes
– 4 cups of water
– 14-oz can sweetened condensed milk
– 1 cup ice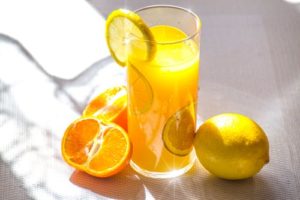 Flossing also helps to remove any plaque and debris in the gum tissue area helping remove bacteria that cause both gingivitis (gum irritation) and periodontal disease (gum infection combined with bone loss).
1. Cut off the ends of the limes. Then cut the limes into wedges
2. Put the limes and water in a blender. Pulse 5-7 times. Then strain the juice using a mesh strainer.
3. Put juice back in the blender and add sweetened condensed milk. Blend until smooth and frothy. Add ice to the blender and blend again.